Pipe bending
Pipe bending is a process that requires highest precision. We achieve this using our newest manual and robotic pipe bending machines (pipe length up to 4 m and maximum bending power 170 t with control of thickness and bending angle).
Most of Omas's workpieces are pipe bending items where we achieve highest quality standards in every step of processing due to our high-tech robotic and automated technologies.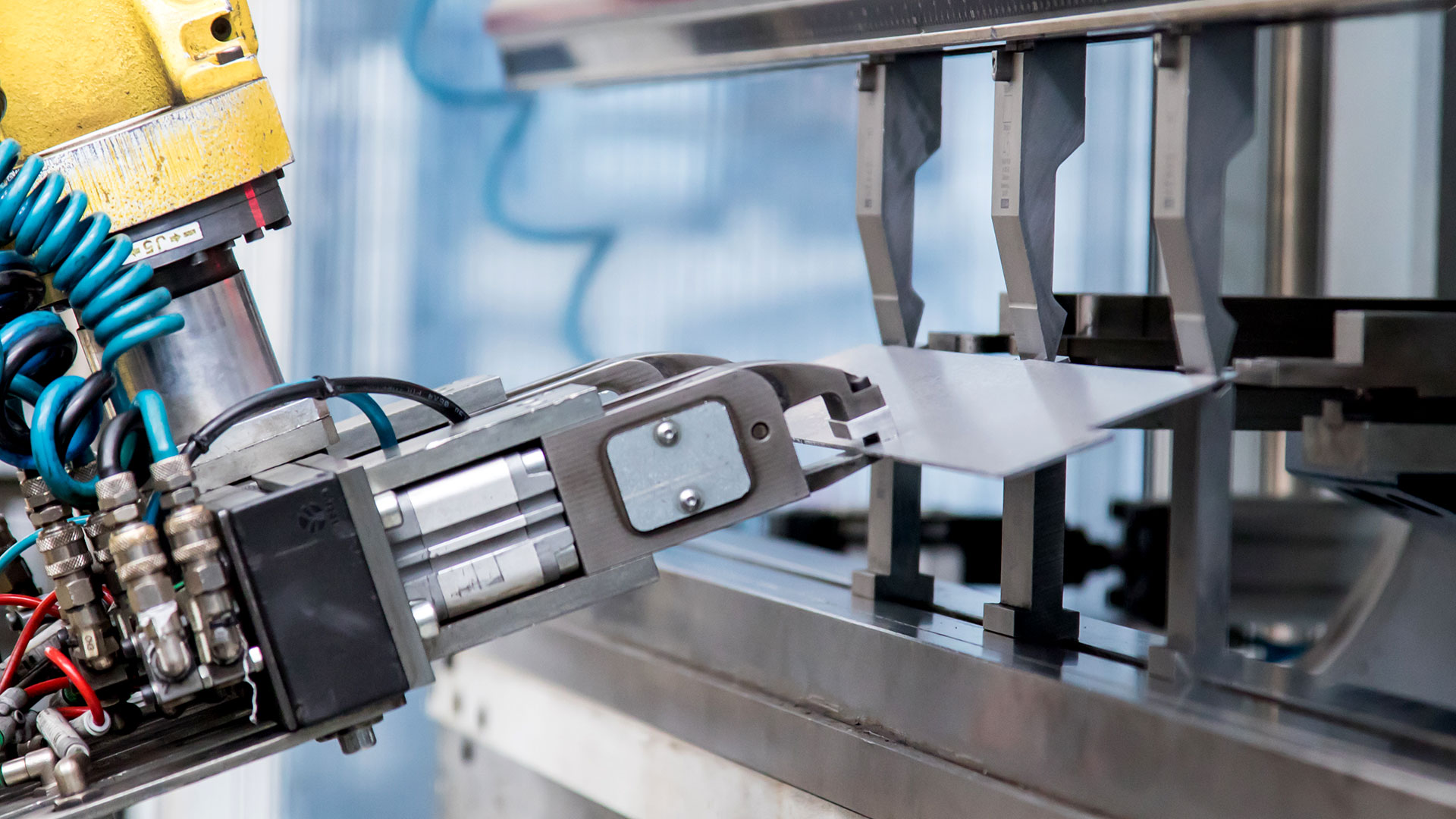 Metal sheet bending
We bend metal sheets on specific electric or hydraulic driven machines called "bending presses" that are different for bending length or bending power.
Omas company has 6 robotic bending plants and 3 manual controlled machines for maximum bending lengths of 4 meters.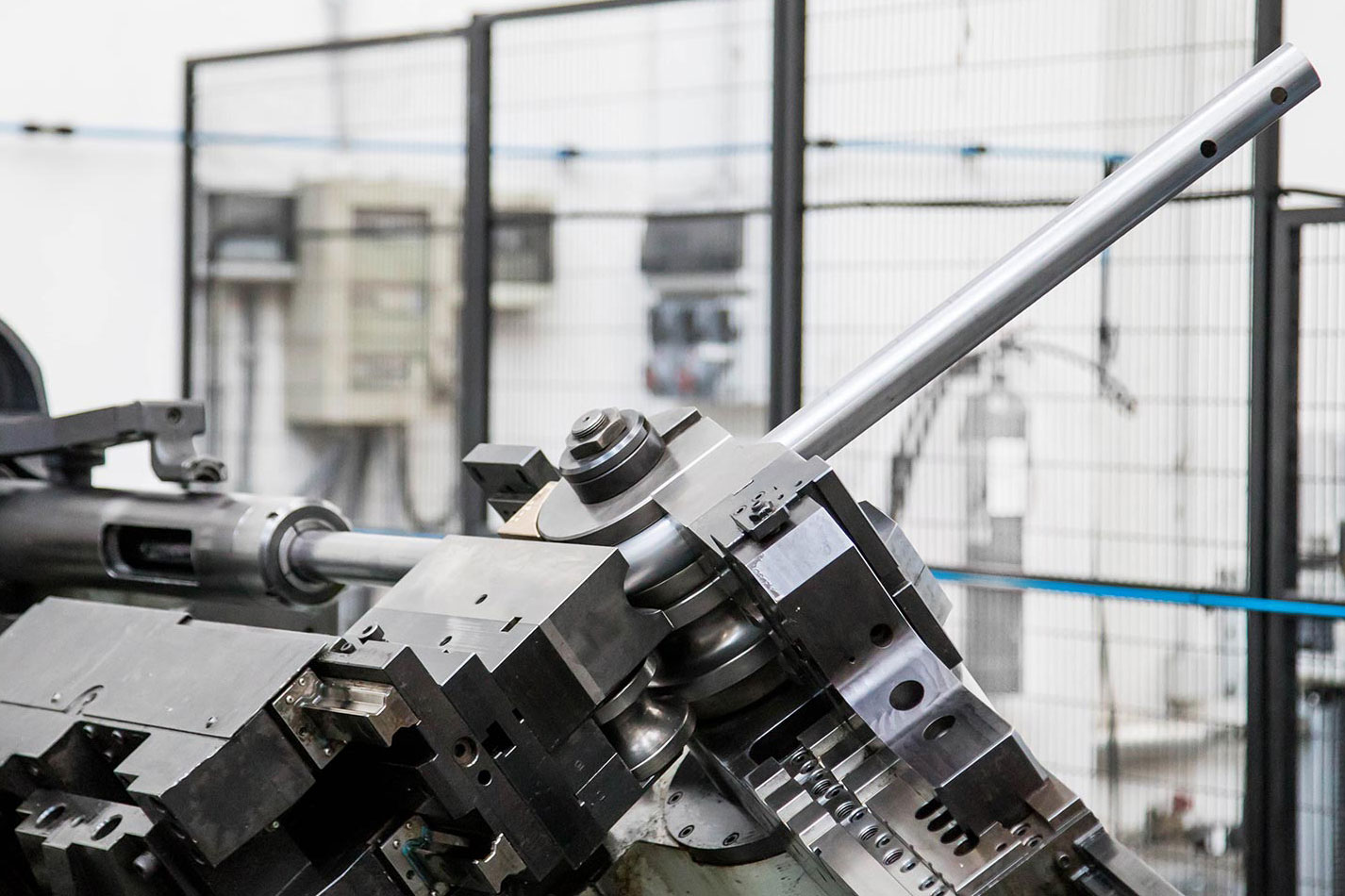 Pipe bending
Even for pipe bending Omas company has 3 automatic working bending machines that are 2 electric and one hydraulic driven highly performing machines to work pipes with diameters up to 150 mm and with 3 different medium bending radiuses.